It has been announced on Monday that the Yeezy sneakers that has been featured by Kanye West has been already sold out for whopping 1.8 million US Dollars which is new world record for a pair of shoes to be sold out with such a big number.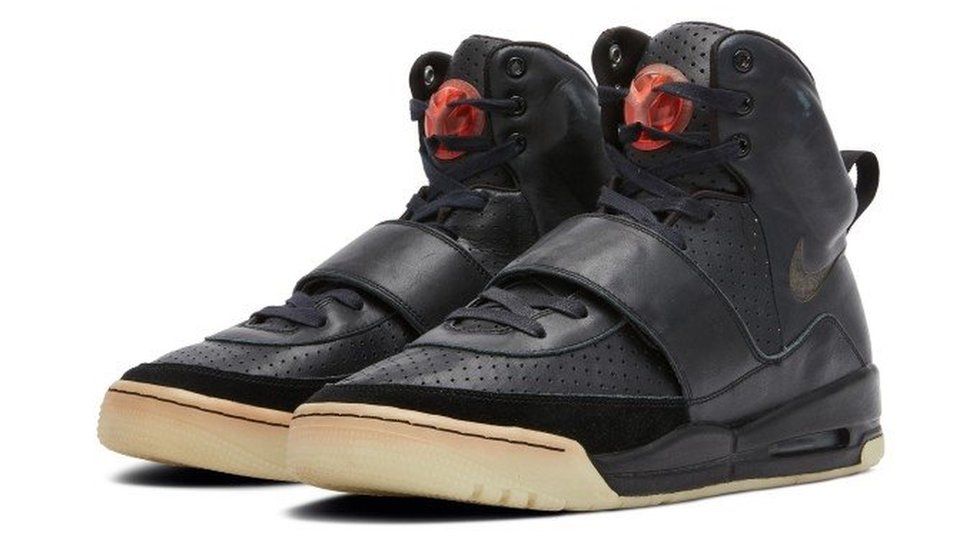 The athletic shoes have been sold out as they have also been wore in many of the big fashion shows and of course the stardom of Kanye West has led to these amazing figures as it has been announced by Sotheby's.
He wore the prototypes of the particular shoes when he performed on the latest edition of Grammy Awards that were developed by Mark Smith and Kanye West for Nike as they were revealed during his performance at the Grammy's stage.
The person who bought those pair is known for investing in rare shoes that are being worn by many big names who paid the highest recorded price for the particular pair in the given public record, The company RARES is also the leading company in what they do which is buying and trading of shoes and people can also invest in their trading shares.
The current auction record has been shattered by the event that has happened as it has broken the previous record of USD 5,60,000 that has been scored in the year 2020 which was for the Air Jordan 1's inspired by 1985 and has been worn by the legend Michael Jordan.
West wore the shoes for the emotional performance that he did on the song 'hey mama' and 'stronger' which he did at the Grammy Awards which were held in 2008 which became a social frenzy on the internet making the shoes trendy in the sneaker industry.
Kaye West part ways from Nike in the year 2013 and joined the band Adidas for his further ventures and according to the Forbes the brand has brought in an estimate of 1.7 billion dollars in sales since 2020 and it seems like that the collaboration of Kanye West and Adidas is doing wonders for both the parties and as long as he is going to stay relevant in the industry, the sales of the sneakers is going to achieve new heights.
The concept of collaboration between brands and celebrities have always come out as beneficial for both of the parties and the trend seems to never become outdated as people are going to buy these sneakers as long as these big names are going to be loved by fans which seems never ending and that is why this structural model of these big brands is never going to fail for them.